We are in the business of helping people and that is our number one priority. We believe that the home buying experience should be enjoyable and exciting, with as little stress and difficulty as possible. With this in mind, our commitment to each of our clients is that we will do whatever is needed to make the process work seamlessly; before, during and after you buy or sell a home. Real Estate is not just a job for us, it is our chosen careers and we love what we do! This industry gives us a chance to meet and interact with amazing people, be it clients, vendors or other agents. We are here to provide our clients with housing options for both their short and long-term goals, be it financially or family based.
---
Jeff Piggot
Broker Associate/Team Lead
Jeff Piggot has been an active member of the Colorado Springs community for over 30 years, and has spent 23 of those years in the Real Estate Industry. In those years Jeff has helped over 1,100 families sell or purchase homes. After serving in the Marines, Jeff returned to Colorado Springs and started his career in the Real Estate industry. With previous experience in new home construction, mortgage finance and title industry Jeff has a full understanding of his clients' needs through the entire real estate process. His commitment to excellence, along with his expert knowledge in analyzing property value through market research sets him apart. As a member of Peak Producers, Jeff is part of a select group of realtors who make up the top 10% of all agents in Colorado Springs. Jeff has also been recognized as the winner of the "Best of Springs" "Best Realtor" prize. He is a member of the Re/Max Platinum Club and Hall of Fame. There are many qualities and skills that go into being an excellent real estate professional —in-depth community and market knowledge, marketing savvy, effective negotiation skills and a high-quality professional network, all of which are hallmarks of how he works and leads his talented team.
Contact
Phone: 719-210-8433
Email: jpiggot@gmail.com
---
Kaye Piggot
Broker Associate/Listing Coordinator
Kaye Piggot is a Colorado Springs native. Born and raised here, she brings unparalleled knowledge of the area, working alongside her husband Jeff for almost 15 years. Kaye graduated from Calvin College in Grand Rapids, Michigan with a BS in Business Administration. After college, Kaye returned to Colorado Springs and began working in the mortgage industry. In the 15 years that Kaye worked in the mortgage industry she was a loan processor, loan officer and then became the manager of the largest locally owned mortgage company in Colorado Springs. After her time in the mortgage world, Kaye masterfully juggled being a full time mom while also being actively involved in her husband's real estate business. For the past four years she has been dedicated full time to their real estate business. As a volunteer, Kaye worked with C.A.S.A. (The Hangar) where she spent time helping with programs specialized for foster children and their future success, and she is an active member of several School District 20 parent committees. The Piggot's were also volunteers for the National Mill Dog Rescue, where they fostered dogs until they found their forever homes, and even ended up adopting a dog of their own. Kaye's lifelong experience here in the Springs along with her ongoing commitment to the community gives her a deep understanding of Colorado Springs and what makes this place special. She is able to seamlessly decipher what a client wants into a reality. Her philosophy has always been that Jeff and Kaye Piggot Real Estate is not just helping their clients find a house, but helping their clients find a place where they can live out their dreams.
Contact
Phone: 719-310-8113
Email: kpiggot1@gmail.com
---
---
Jason Fields
Broker Associate
Jason Fields has been in the Real Estate industry for over 14 years. Starting his career in mortgage financing as a loan office and quickly became a client advisor helping align financing options best suited to his clients' personal needs and financial goals. Growing up in the St. Louis are, he was able to experience his first taste of Real Estate through his father's involvement in investment properties, setting him on the path of becoming a Real Estate agent. Jason has been a Colorado resident for the past four years, all of which he has been part of the ReMax Real Estate Group, and spend some free time volunteering at local organizations. Jason has the ability to communicate and listen to his clients' needs & wants, and has a strong desire to provide the best customer service available for his clients. Jason's extensive knowledge of mortgage products and financing options for his clients are great attributes which he brings to each transaction. He differentiates himself through exceptional client service, financial expertise, and an in-depth understanding of the current market conditions.
Contact
Phone: 719-209-0093
Email: jason.fields@buycolorado.com
---
---

Jason Lyman
Broker Associate
Jason Lyman is a dedicated realtor with extensive knowledge of the mortgage industry. Jason was born in Colorado but lived most of his life in Ohio. There he attended Ohio University for his undergraduate degree, and later attended Otterbein University where he earned his Master of Business Administration. A majority of his career has been spent in the banking/financial industry, helping small business owners achieve their goals and expand their business. He expanded his knowledge to include mortgage and home equity loans, and investments. In 2014, Jason was relocated to Colorado Springs by the U.S. Air Force where he has worked as a civilian for the past 7 years. Because of his time with the Air Force, Jason has extensive knowledge of the Military and Civilian PCS process, and will be able to help clients who are going through this process. The combination of his experiences in finance and the Air Force gives Jason a unique skill set to help both buyers and sellers in Colorado Springs. Building relationships based on trust and respect is a priority for Jason. He enjoys problem solving with his clients to create a solution that meets their personal and financial needs. Jason and two beautiful daughters are thrilled to call Colorado "Home."
Contact
Phone: 719-220-0541
Email: jdlyman.realestate@gmail.com
---
---

Clay Martin
Broker Associate
Clay Martin is a native of Lexington, KY and has been calling Colorado home for the past four years. Clay attended Wilmington College in Ohio where he played two years of college football before transferring to Eastern Kentucky University and earning his Bachelors in Sports Management. After spending some time working in the fitness industry Clay realized he wasn't living up to his potential. It was then that he decided to follow his passion for Real Estate which allowed him to provide value and give guidance to those looking to buy and sell their next home. Through his varied experience he has learned to be a natural leader, a strong negotiator and an expert problem solver. Clay is determined to be the best in the business and he thrives on helping and serving others. His number one goal is to make the home buying/selling process as smooth and enjoyable as possible for everyone involved! A couple fun facts about Clay: He is proficient in American Sign language and volunteers at the Pikes Peak United Way. When he isn't working with clients you can find him at a local coffee shop, brewery, or restaurant (ask him for a recommendation) and on the weekends you'll be sure to find him, his dog Cy and girlfriend Sarah, hiking, camping, or just enjoying everything that this great state has to offer!
Contact
Phone: 719-331-0281
Email: buywithclay@gmail.com
---
---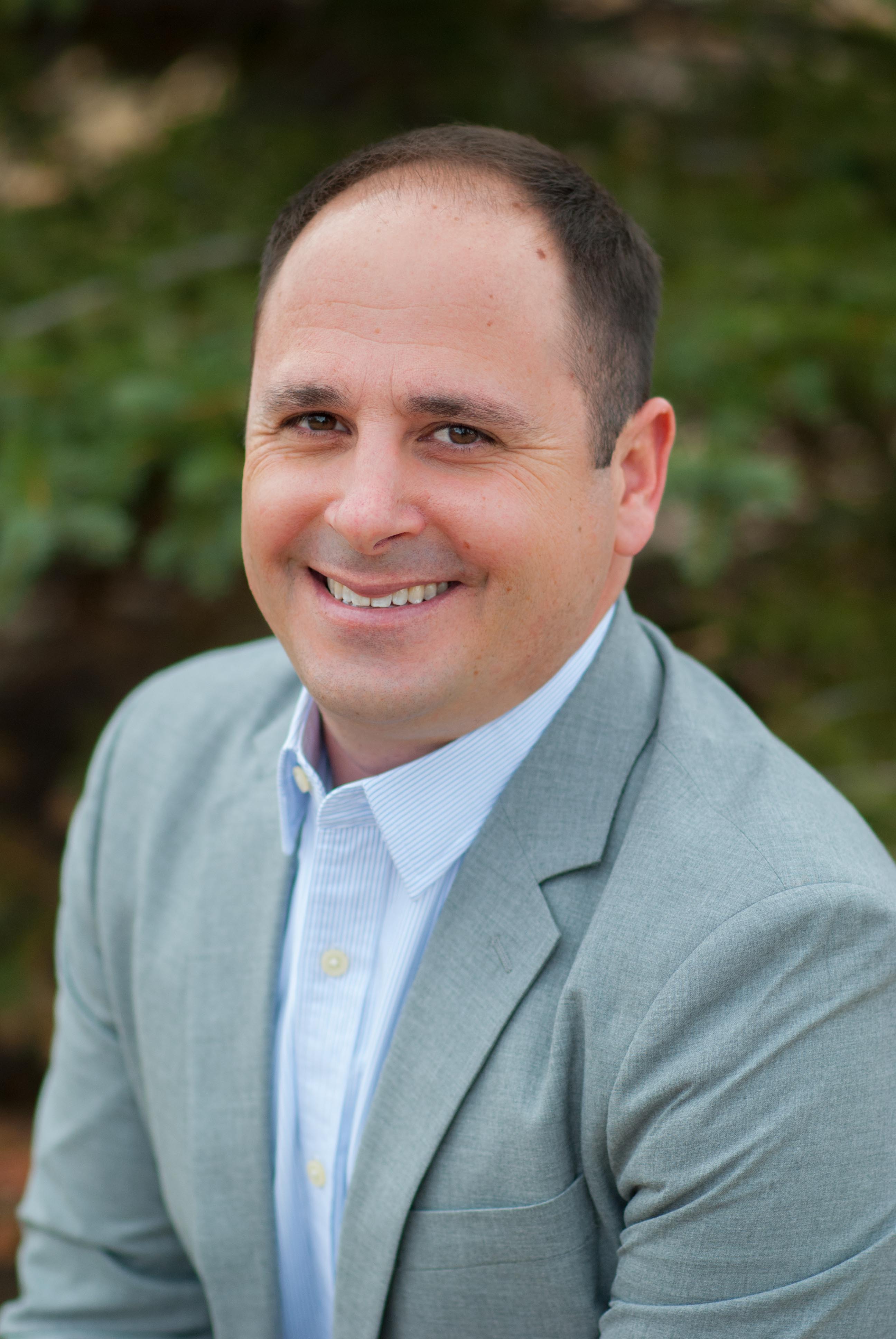 Shane Brown
Broker Associate
Shane Brown has been serving families in the Colorado Springs area since 2005. Born and raised in California, Shane pursued his passion of teaching secondary education by earning a BA in Social Sciences from California State University Northridge and, later, his Master's degree in Educational Leadership and Administration. Shane moved to Colorado Springs and found his home-away-from-home teaching Social Studies and coaching Boys' and Girls' Golf. It was here that Shane met his wife Bonnie and started a family. Together, they live to make a lasting impact on their community. Shane finds the utmost fulfillment in faithfully serving families in any capacity he can. As a local homeowner himself, Shane appreciates the need for homebuyers to find a realtor they can trust entirely as they begin the journey of finding a home. For this reason, Shane decided to expand his trusted service to the local community through assisting individuals and families in Real Estate. As a longtime educator, Shane has extensive knowledge of community programs and school districts in the area. Even more, his background in teaching Economics and Financial Literacy gives his clients access to a wealth of knowledge related to asset markets, and what is required to receive the proper return on their investment. While Shane is a member of both the Pikes Peak Association of Realtors and the National Association of Realtors, he is truly a teacher at heart. Shane loves providing his clients with the tools and information necessary to make a confident decision for their future. Ultimately, Shane considers earning his clients' trust the greatest personal and professional privilege, and he looks forward to providing for his community's Real Estate needs with integrity and care.
Contact
Phone: 719-660-6209
Email: shane.brown.re@gmail.com
---